MOTHER'S DAY BRUNCH
SUNDAY, May 13, 2018 9:30 AM – 3:00 PM
MENU:
CARVING STATION featuring Roast Beef and Turkey


BRUNCH BUFFET:
SCRAMBLED EGGS
HOME FRIES

BACON AND SAUSAGE
FRENCH TOAST
CHICKEN MARSALA
BAKED NATIVE SCROD, CRACKER TOPPING
BABY BELGIAN CARROTS
ITALIAN STYLE GREEN BEANS
PENNE PASTA MARINARA
CHICKEN ESCAROLE SOUP
ROLLS AND BUTTER

FRESH FRUIT
DESSERT TABLE
COFFEE OR TEA
ADULTS $21.99
CHILDREN (3-10 YEARS) $9.99
** Plus 20% service charge and 8% state and local tax.

RESERVATONS ONLY - PLEASE CALL 401-231-7799 TO RESERVE.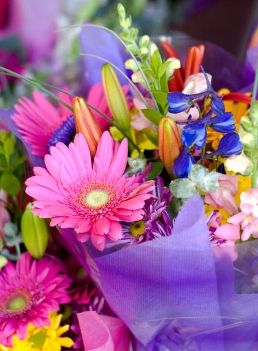 BOOK YOUR HOLIDAY PARTY AT TWELVE ACRES!
Although private rooms are available, we also offer our group Holiday Buffet for smaller groups!
Please call for 2018 available dates! 401-231-7799
Our Holiday Buffet offers entertainment (DJ), Dancing, and a fantastic menu which includes:
Family Style Soup served to your table
Family Style Garden Salad served to your table
Followed by the buffet
Featuring our Steamship Round of Beef, carved by our Chef
Chicken Marsala,
Roast Pork Loin,
Baked Scrod,
Italian Green Beans,
Glazed Carrots,
Red Bliss Potato,
Pasta Marinara
Ice Cream Parfait for dessert served with your choice of coffee or tea.
BOOK YOUR WINTER EVENT TODAY AND SAVE!
Two Great Offers
SAVE 10% off Food Purchase (Dinner Banquet, Buffet and Brunch menus)

Discount DOES NOT apply to any beverages or hors d'oeuvres. Service charge will be applied prior to discount)
OR
Free Wine or Champagne Toast with four Hors d'oeuvres per person, served butler style during social hour. Up to a $1200 Value!
(Discount ONLY available for parties of 75 or more. Service charge will be applied prior to discount.)
Events must be held between the months of January and March. Discounts available Tuesday -Sunday
ONLY ONE DISCOUNT PER EVENT, DISCOUNTS CANNOT BE COMBINED
Contact us today for more information: (401) 231-7799
© 2016 Twelve Acres