COCKTAIL RECEPTION
Stations Menus
Stations menus are offered for those wishing a cocktail party theme for their event. Guests will circulate throughout the room to the different stations rather than being served buffet style.
You may also add one or more stations to the cocktail hour of your event or as a late night snack for your guests.
All Stations Menus include 4 circulated hors d'oeuvres (house selection)
Choose 3 Stations: 27.99pp / Choose 4 stations: 29.99pp
Antipasto Station ~ Display of Italian specialties including Prosciutto, Capicola, Salami, Provolone cheese, Mediterranean Olives, marinated vegetables. Served on a bed of fresh greens and served with fresh bread sticks.
Caesar Salad Station ~ An attendant will mix Caesar Salad for your guests; topped with garlic croutons, fresh shaved Parmesan Cheese and grilled chicken
Chowder and clam Cake Station ~ House made Red and White Chowder served with fresh hot clam cakes.
Seafood Station ~ Jumbo Shrimp cocktail, little necks on the half shell, cocktail sauce and accompaniments. Add Lobster Salad Sliders…5.00pp If you would like a chef shucking clams on display there will be a $75 chef fee.
Pasta Station ~ Choose 2 pastas: Penne, Tortellini, Cavatappi, or Cheese Ravioli. Choose 3 Sauces: Marinara, Creamy Pesto, Alfredo, Bolognese, Pink Vodka. Served with a basket of fresh sliced bread.
Pizza Station ~ Choose 3; Traditional Cheese, Cheese & Pepperoni, Mushroom, Four Cheese White, Fig & Prosciutto Flatbread, Spinach & Chicken Alfredo Flatbread
Carving Station ~ Subject to a $50 Attendant fee ~ Choose 2: Tenderloin of Beef, w/ Bernaise sauce & horseradish Cream; Prime Rib –eye of Beef w/ Au Jus and Horseradish Cream; Boneless Baked Virginia Ham w/ Dijonaise or Raisin Glaze; Roast Turkey Breast w/ gravy.
Slider Station ~ Choose 3: Pigs in a Blanket, Hamburgers, Cheese Burgers, Pulled Pork, Turkey Burgers, Buffalo Chicken, Italian Slider, Grilled Cheese. Served with condiments and French Fries
Desserts & More
Cakes ~ You may bring in your cake from any bakery that is certified by the RI State Health Department. We will cut and serve your cake at no additional charge.
To add on a Scoop of Vanilla Ice Cream 1.00pp
Add on a Dark Chocolate dipped Strawberry for 1.25pp
Cake Table ~ your choice of three types, displayed in your room and cut to order by an attendant. Chocolate, Lemon, Carrot, Red Velvet, Cheese Cake 6.00pp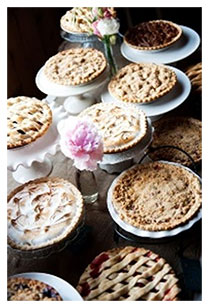 Pie Table ~ Displayed in your room and cut to order by an attendant. Choose 3: Apple, Peach, blueberry, Stawberry-Rhubarb, Pecan, Peach –Raspberry. Served with Whipped Cream. 5.50pp
Dessert Tables
Cookies, Brownies & More: A selection of freshly baked cookies, brownies, blondies, mini eclairs and cream puffs. 3.50pp
Deluxe Dessert Table: Includes Fancy pastry, eclairs, cannoli, cookies and Petit Fours 7.99pp
Candy Table ~ Sweets for all Ages
Decorated table with candy displayed in clear bowls. Selection Includes:
M&M's Hershey's Kisses Tootsie Rolls Skittles Licorice
Lollipops Swedish Fish Caramels Chocolate Malt Balls
Starburst Gummy Bears Andes Candies Hard or Soft Mints
4 Items ~ 2.50pp 5 Items ~ 3.00pp 6 Items ~ 3.50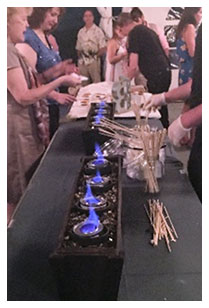 S'mores Bar: A display station for your guests to roast their own marshmallows and indulge in this yummy treat. Honey Graham Crackers, Milk Chocolate Bars and Marshmallows 4.50pp
Make Your Own Sundae Station:
Choose 2 Ice Creams: Vanilla, Chocolate, Coffee, Strawberry;
Choose 3 Sauces: Hot Fudge, Caramel, Chocolate Sauce, Strawberry, Pineapple, Blueberry
Choose 5 Toppings: Crushed Oreos, Heath Bar Pieces, Mini M&Ms, Jimmies, Crushed Ande's, Nestle Crunch, Mini Marshmallows, Vanilla Wafers, Pretzel Pieces, Fresh sliced Strawberries, Bananas, Shredded Coconut
Whipped Cream and Cherries 5.99pp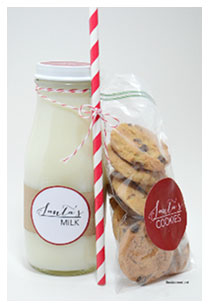 Late Night Cookies & Milk: Give your guests a late night treat! A selection of freshly baked cookies served with ice cold milk. 2.50pp
Enhancements
Linens, House linen in white or ivory is included with all events at no additional charge.
Double Linen: 3.00 per table
Colored Tablecloths (limited selection): 3.00 per table
Colored Napkins: .30 each
Chair Covers with spandex Sash 3.50 each
Chiavari Chairs 6.50 each
Satin Table runner 3.00 per table
Extra hour fee: $300
All events are 5 hours, you are welcome 1.5 hours before the start of your event to decorate. If more time than that is needed, or you have hired a professional decorating company, there will be an additional fee. Please see your sales manager for details.
We do run concurrent events here at Twelve Acres. You may purchase exclusivity if available. Please ask your sales consultant for availability and pricing.
**CONSUMER ADVISORY - Consuming raw or undercooked meats, poultry, seafood, shellfish or eggs may increase the risk of foodborne illness.
Please advise server of food allergies or dietary restrictions prior to meal.
All prices are subject to a 20% service charge and 8% state and local taxes. Prices are subject to change
© 2016 Twelve Acres